Trading Gold for Salt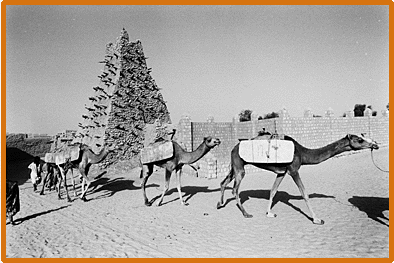 If you could choose between a pile of salt and a pile of gold, you would probably choose the gold. After all, you know that you can always buy a container of salt for about forty-five cents at the local supermarket. But what if you could not easily get salt, and without it you could not survive? In fact, throughout history salt has been very difficult to obtain in many parts of the world, and people feared a lack of salt the way we in the industrialized world fear a shortage of fuel oil.
Once cultures began relying on grain, vegetable, or boiled meat diets instead of mainly hunting and eating roasted meat, adding salt to food became an absolute necessity for maintaining life. Because the Akan lived in the forests of West Africa, they had few natural resources for salt and always needed to trade for it. Gold, however, was much easier to come by. Every Akan knew how to find tiny grains of gold sparkling in the river beds after a rainfall. The people who lived in the desert of North Africa could easily mine salt, but not gold. They craved the precious metal that would add so much to their personal splendor and prestige. These mutual needs led to the establishment of long-distance trade routes that connected very different cultures.
Camel caravans from North Africa carried bars of salt as well as cloth, tobacco, and metal tools across the Sahara to trading centers like Djenne and Timbuktu on the Niger River. Some items for which the salt was traded include gold, ivory, slaves, skins, kola nuts, pepper, and sugar.