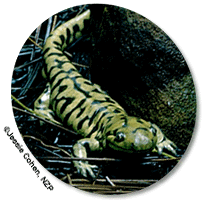 Reviled and Revered is an online update of a 1992 edition of Art to Zoo, now called Smithsonian in Your Classroom, published by the Smithsonian Office of Education, Smithsonian Institution, Washington, D.C.

Our purpose is to help teachers bring into their classrooms the educational power of museums and other community resources. Smithsonian in Your Classroom draws on the Smithsonian's hundreds of exhibitions and programs--from art, history, and science to aviation and folklife--to create classroom-ready materials for grades 3-8. Each of the four annual print issues explores a single topic through an interdisciplinary, multicultural approach. The Smithsonian invites teachers to duplicate Smithsonian in Your Classroom materials for educational use.

To receive a sample copy of Smithsonian in Your Classroom please write to:
Smithsonian Office of Education/Smithsonian in Your Classroom
Arts and Industries Building 1163
Washington, D.C. 20560-0402

Photographs
All photographs are copyright Smithsonian Institution. For all questions about reuse of photos by Jessie Cohen, National Zoological Park, please visit the Zoo's Photo Library Web page. For all questions about photos from the National Museum of African Art, please visit the Eliot Elisofon Photographic Archives Web page. You can also view a list of species that appear in this Website.

Educational Standards
Reviled and Revered meets the following Mid-Continent Regional Educational Laboratory (McREL) educational standards.
Science Standard 4

Science Standard 7