---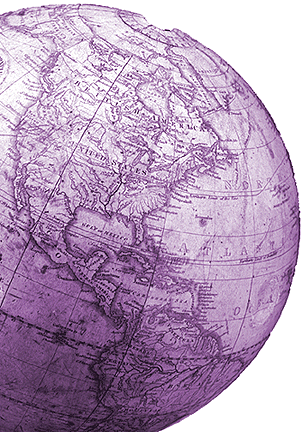 This globe demonstrates the newness of the border line after 1848. Plates to print the paper of this globe were struck in 1846, showing Mexico as extending up to Oregon Territory. However, the globe was actually produced at a later date. Instead of changing plates (an expensive process), the company simply changed the color overlay to indicate new U.S. territory.

Grades
3-8

Subjects
U.S. History
Geography
Language Arts

Standards
U.S. History
Standard 9
Understands U.S. territorial expansion between 1801 and 1861, and how it affected relations with external powers and Native Americans.

Geography
Standard 13
Understands the forces of cooperation and conflict that shape the divisions of Earth's surface.

Language Arts
Standard 4
Gathers and uses information for research purposes.