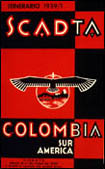 Timetable cover of the Colombian airline, SCADTA. SCADTA is an acronym for a German/Colombian aviation company known today as Avianca, the oldest continuously operating airline in the world.

Bellanca and Ford TriMotor of Taca Airlines, circa 1935. The rough conditions of this airfield were typical in Central America.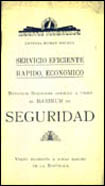 "With two motors you have security." Cover of Costa Rican Aerovias Nacionales publicity brochure, early 1940s.

Timetable for the Mexican Airline Aerovia Centrales, which flew from the southern United States to Mexico during Prohibition.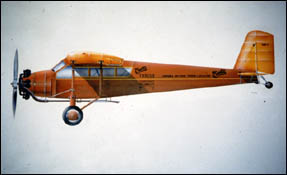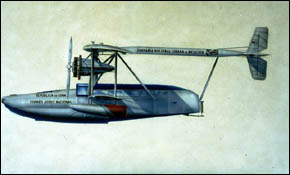 These paintings show early aircrafts used by Cuban airlines. The first is a Curtiss-Thrush and the second is a Sikorsky S-38, the "famous flying boat."